Portfolio

Emmersion Learning, founded in 2015, is a rapidly growing EdTech company located on the Silicon Slopes of Lehi, Utah. They became pioneers in the industry of reliable language assessment technology with the release of its newest product, the TrueNorth Test, in June 2017. This fully-automated speaking test allows users to get immediate results from their speaking assessments through the use of machine learning and artificial intelligence. Emmersion has since experienced dramatic growth with its Spanish and English assessments, which have been taken by several Fortune 500 companies and numerous major universities in over 30 countries worldwide. Ten additional languages including Japanese, French, German, Italian, Russian, Chinese, and Arabic are set to release soon.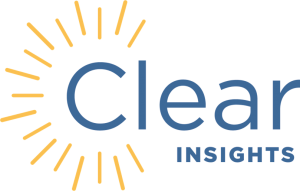 Clear Insights is focused on consumer insights with the mission of bringing clarity to the most pressing problems organizations face. Through the application of industry-leading market and public opinion survey research methods, they are committed to contributing value to their clients, employees and the communities where they operate.  The management team at Clear Insights has more than 40 years combined experience in market and public opinion survey research and insights.  They have managed thousands of initiatives for the biggest names in survey research, business consulting, and F2000 companies.  Clear Insights has offices in Utah and Idaho.

Codev makes it easy and affordable to hire reliable, full-time, dedicated development staff.  They provide businesses the benefits of an international workforce without the distraction and costs of opening their own remote office. Codev hires technical talent focusing on developers with skills such as Java, PHP, .NET, Python, and Ruby on Rails, as well as iOS and Android development, among others. Codev's unique cosourcing model gives companies control over work product and direct access to their team while providing enterprise level recruiting, infrastructure and HR management. Codev is headquartered in Lehi, Utah, with offshore operations in Cebu, Philippines.

Founded in 2018, Spencer & Slate is a luxury home goods brand, and is committed to delivering quality and value to our customers in North America and across the globe.  Each product offering is sourced carefully from manufactures who care about craftsmanship and take great pride in their work.  Before shipping, our products go through rigorous quality testing and are packaged with precision and care in order to ensure customer satisfaction upon arrival.   Spencer & Slate brings unique, often handcrafted products, that will stand the test of time and bring beauty and comfort to your home.